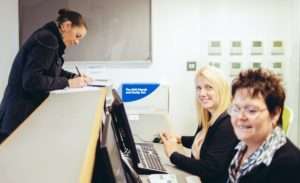 Location:
City Care Centre (Thorpe Road, Peterborough. PE3 6DB)
Opening Hours:
Monday – Friday 18:30-20:30
Saturday and Sunday 09:00-12:30

About the service:
The GP Hub offers routine appointments on evenings and weekends with GP, ANP and HCA appointments available. In November 2021, The Hub moved to the City Care Centre, a multi-use NHS property in the centre of Peterborough. The GP Hub is a service that was introduced to ensure patients who could not get to their GP surgery during the day due to work or other commitments could access routine care on evenings and weekends. It also provides additional appointments to manage the increasing level of demand for healthcare across the City.
Core offering:
Practice Nurses:
Complex wound care including compression
ABPIs
Wound Packing
Smear
Swabs
Stitch Removal
Staple Removal
Prescribed injections (B12, Zoladex, depo ect)  PATIENT MUST BRING INJECTION WITH THEM
  GP/Advanced Nurse Practitioner:
Skin conditions, such as mild acne and mild eczema
Cough and colds
Bites
ENT (including nasal congestion, sore throat and ear pain)
Constipation and haemorrhoids (piles)
Hay fever and allergies
Aches and pains, such as headaches and back pain
Indigestion, diarrhoea and threadworms
Period pain and thrush
Warts, athletes foot and verruca's, mouth ulcers and cold sores
Children common ailments including nappy rash and teething
Muscle and joint injuries, including strains and sprains
Minor lacerations, cuts and infected wounds
Acute illness – eg: chest infection